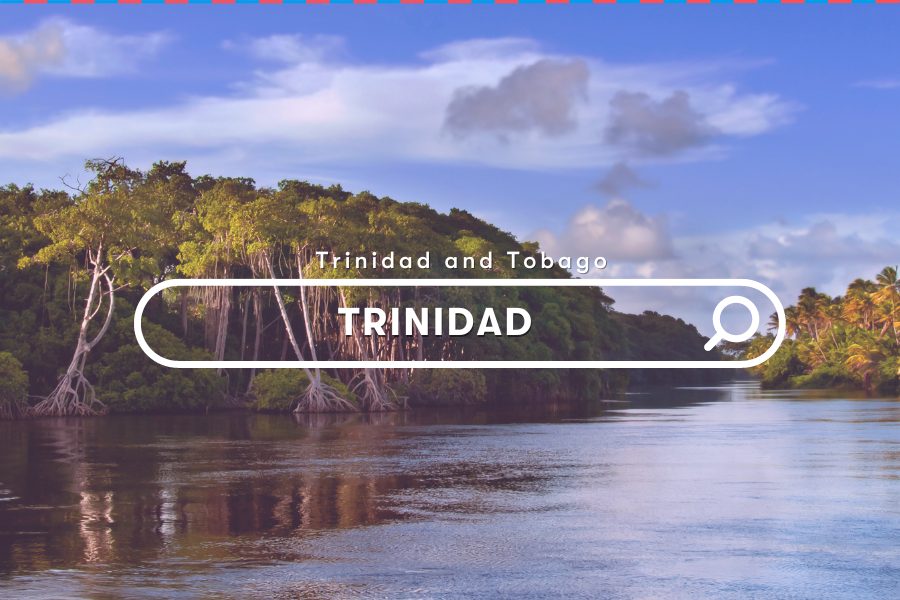 Trinidad
Above water
When visiting Trinidad's coast, you won't encounter loud activities like banana boats and jet skis. However, you can enjoy a tranquil kayaking experience at Williams Bay and the Bocas Islands by renting from the Kayak Centre in Chaguaramas. Additionally, you can zip-line above Macqueripe Beach or explore the mangrove channels at the Caroni Bird Sanctuary. At Nariva Swamp, you can peacefully kayak through a wetland wonderland and listen to the sounds of howlers and capuchin monkeys at the Bush Bush wildlife sanctuary. With some luck, you may even see one of the few West Indian manatees. If surfing is your thing, the underground north-coast surf scene can be found near Sans Souci and Blanchisseuse.
Inland Trinidad offers a multitude of beautiful waterfalls where you can have the best spots all to yourself. It's an unforgettable experience to float in cool, clear pools surrounded by tropical greenery. One of the loveliest spots is the deep blue pool at Rio Seco near the northeast coast. Further west, you can join the GRNTGA community tour group for hikes to waterfalls and swimming holes on the Shark River in Grande Riviere. Here, you can also see giant leatherback turtles laying their eggs on the village beach (up to 500 a night).
Underwater
Trinidad is an excellent destination for diving due to the sediment-filled Orinoco river flow that pours into the Gulf of Paria from northeast Venezuela. Although the underwater visibility can be minimal in the 'green water', the nutrient-rich waters attract a variety of fish, including barracuda and hammerhead sharks. The main dive sites around the Bocas islands of Gaspar Grande, Monos, Huevos, and Chacachacare have plenty of coral and sponge growth. Rick's Dive World in Chaguaramas offers regular excursions. Even though there is no snorkel rental available in
Trinidad, you can still bring your gear and explore small clumps of coral, schools of fish, and even the occasional stingray or turtle cruising over the rocky seabed of Macqueripe Beach in Chaguaramas and the shallows around the Bocas islands.
On land
Trinidad, once a part of the South American mainland, is a unique destination in the Caribbean. Its northern forests are thick with lianas and epiphytic plants and shrouded in clouds. Here, adventurers can hike and experience the thrill of encountering wildlife such as howler monkeys, ocelots, armadillos, sloths, and over 485 bird species. Guanapo Gorge and Sombasson/La Laja waterfalls are among the best northern hikes.
For those seeking community tourism options, the quiet cocoa-growing village of Brasso Seco offers some tasty options. Visitors can take walks to local waterfalls, embark on an overnight trek down to the coast for a beachside campout at remote Petit Tacarib (otherwise only reachable by boat), or explore the cocoa plantations and chocolate-making enterprises on a 'bean-to-bar' tour.